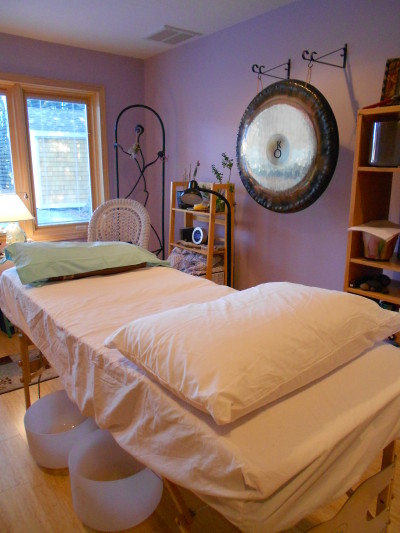 Cougar Sound Spirits Healing Center is located in North Sutton, New Hampshire, on the shores of Kezar Lake and in the healing green shade of giant eastern hemlocks. Founded in 2013, the Center offers naturopathic care as well as a full range of sound healing services.
Naturopathic Medicine has as its main tenet the belief that the human body has an innate intelligence to heal itself. We offer here, as in most naturopathic practices, a number of different Modalities (healing options) to enhance this possibility such as Nutrition, Botanicals or Herbal Medicines, Homeopathy and Sound Healing. Please see the descriptive details about all of these Modalities.
Moving towards health is a process, a journey we are honored to assist you on.
We ask to enter into a healing contract, if you will, with each of you. Perhaps the most important part of that contract is a willingness and desire to see yourself as healthy as possible. YOU are the most important part of the process. We hope to help you create a plan for enhancing your health to the most optimal state you can reach and for some that is a longer journey than for others. Health is a continuum, many stop short of going from okay health to great health. We will attempt to guide to your optimal potential at the time. Dis-ease (and, yes, that word is purposely hyphenated) may be acute or chronic, mild or severe in either case. Dis-ease affects the entire mind, body and spirit of an individual and that is why we collaborate to work together on all those levels. We cannot always promise total healing, but we can promise to work with you to achieve the highest healing possible at the time. Moving towards health is a process, a journey we are honored to assist you on. We offer family care and will see women, men and children in our practice.
Dr. Christine Kuhlman is now offering video conferencing/consults (if applicable) via Skype or Facetime. We welcome your inquiry.